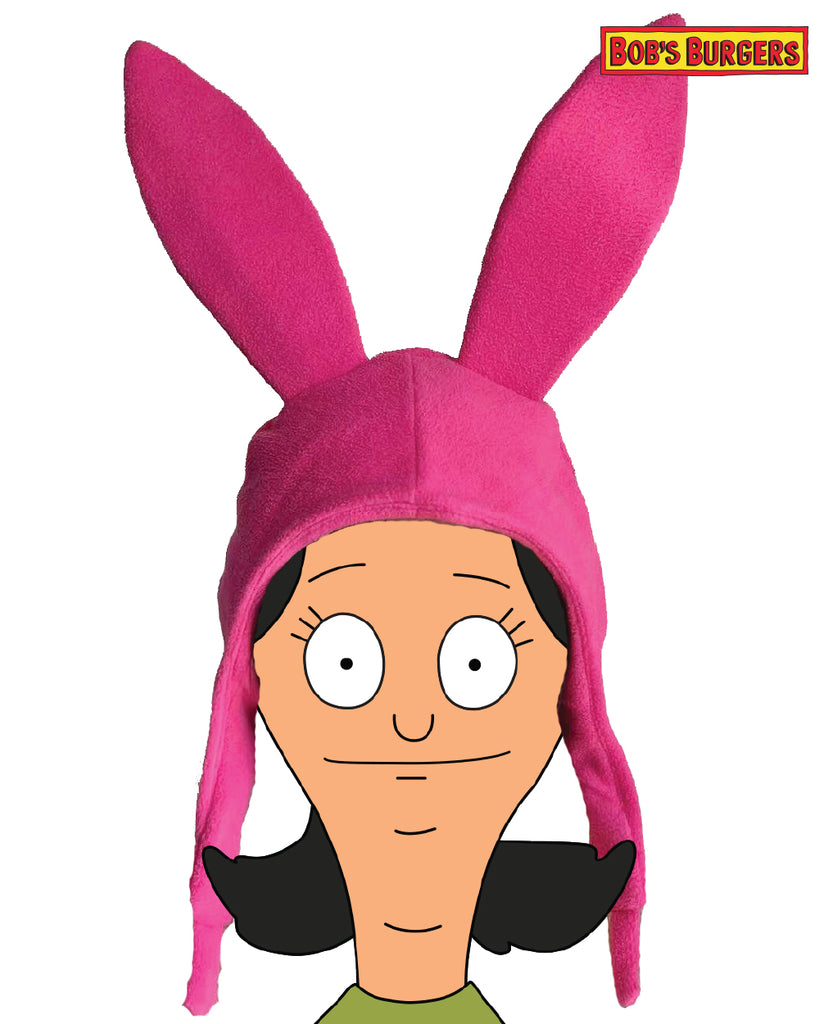 The one and only Official Louise Belcher Bunny Ears hat! 
Re-engineered in toddland labs to have stiffer ears and fits most peoples heads!  Fits adult heads and people with smaller than average adult size heads.  Nothing will look cooler than being in the movie theater premiere night with everyone wearing these!
shipping? yeah, we do that.  basically after you enter your information at checkout you can pick shipping rates.  they are generated directly through ups and usps and automated in our system.  so if they looks expensive, blame Obama. (somebody told us that, we didn't know he even worked at the post office, HOW DOES HE FIND THE TIME!!?  but somebody told us to do that, so... cannonball).  anyway, you are the "choose your own adventure" decider of your shipping rates, and we don't make any money off that, so don't get mad at us when you choose the "$485 hand delivered by virgin handmaidens riding razor scooters down the alps" option.  hey, you picked it. we would have just went with regular old first class mail option.  If you email us, for $1,000 todd will probably personally deliver, let you stroke his beard, and cook you waffles.  He has free time.
But really, for USA shipping, it's $5.00 for orders $0-$50, $10 shipping for orders $50-$100, and free shipping for orders over $100.  CANADA shipping is a flat rate $22 usually (*yes, it's outrageous, that is the rate we pay with our volume discount).  INTERNATIONAL shipping is usually a default $25.  If you are international and getting something small like a pin or a sticker, shoot us an email and we'll refund the difference since it won't cost that much to get your order to you.